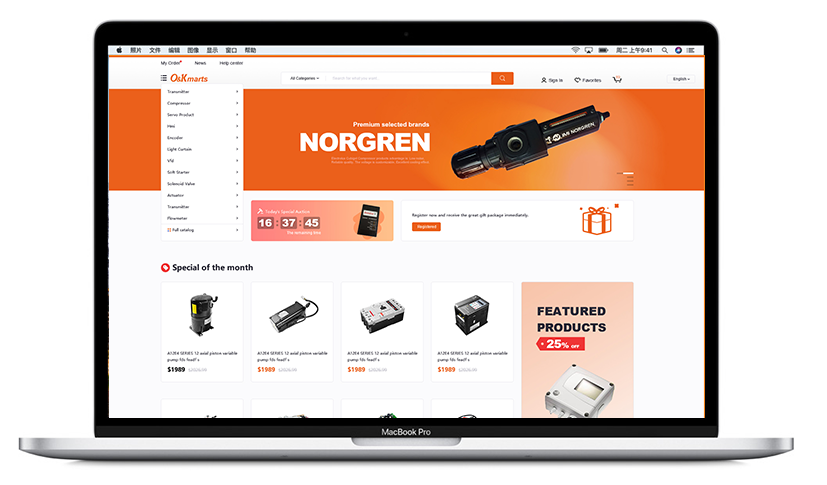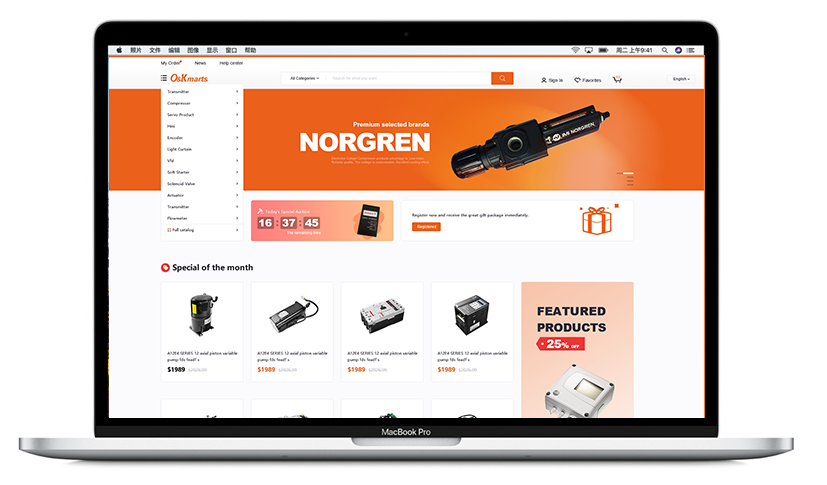 The platform has 20,000,000+ product models, 40,000+ total users, and annual sales of over 50 million.
We build our own comprehensive industrial electronic trading platform - OKmarts
The sales volume continues to grow at 300% per year, and the growth rate of user volume increases by 50% per year.
Platform involved in the field
We serve the global industrialized e-commerce field, integrating domestic and foreign high-quality brands and factory resources to provide overseas users with high-quality industrial equipment original parts, equipment involved in areas such as refrigeration storage, lathes, welding machines, exhaust heat dissipation equipment, factory equipment photosensitive original parts, braking equipment, large touch control panels and other industrial products and equipment.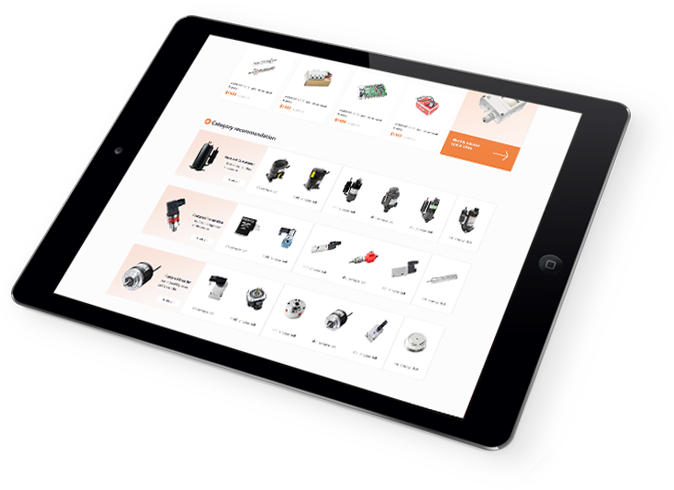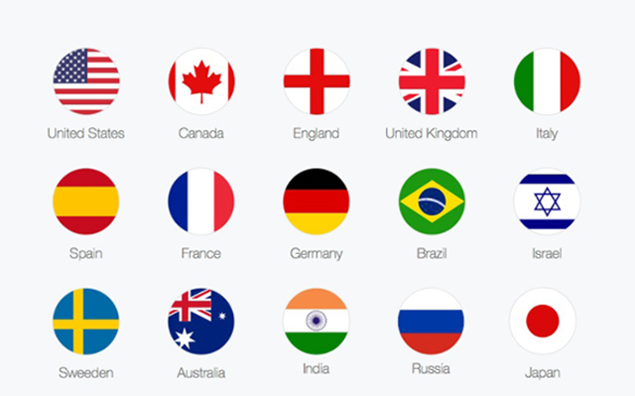 We are trusted by our customers and our goods are exported to overseas, which are well received by customers from various countries and generate a large number of repurchase orders. The customers served by the platform include many countries such as Arabia, USA, Brazil, Holland, France, Japan, Korea, etc.